UPDATE: Currently there is a built-in screen capture feature available that allows you to easily convert your animated travel maps to videos. Check out this post for details!
Introducing Movavi Screen Capture – the friendly program which makes video creation so easy!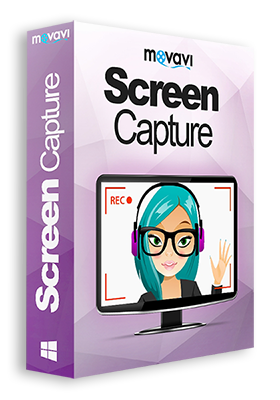 Web animations offer interactivity, but sometimes you want to include your travel animation in a holiday video – or just post it on YouTube.
We know, you told us so! And we listened 😉
To meet your need to convert PictraMap animations to videos, we partnered with Movavi – a leading multimedia software developer, trusted by 4 million users worldwide.
The product we think would suit your needs best is Movavi Screen Capture – available for both Windows and Mac, it combines a friendly interface with high quality video production.
Using Screen Capture is easy as 1 – 2 – 3!
Position the capture area over the animation.
Play the animation and click Record!
That's it!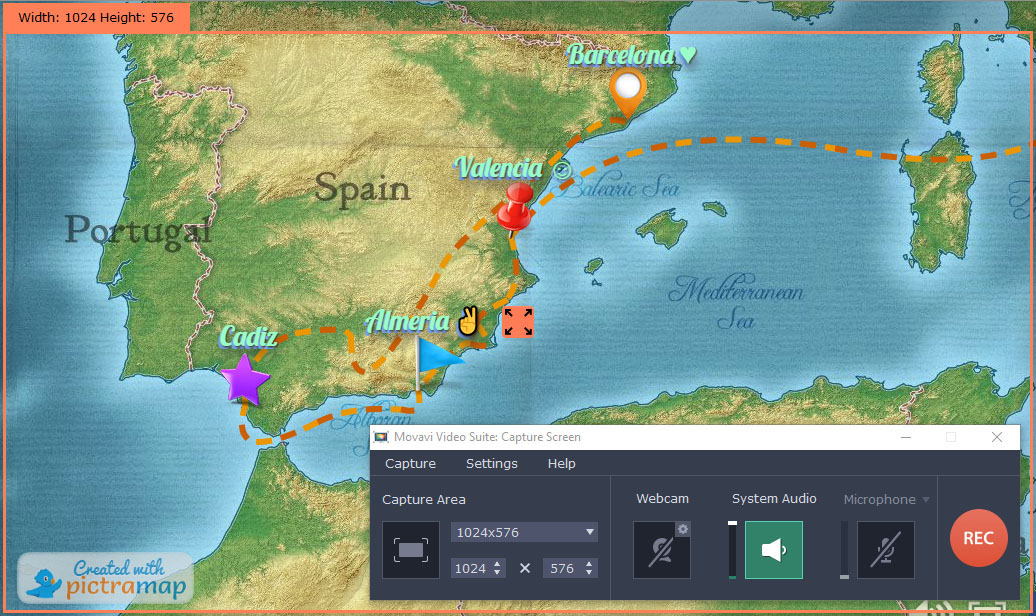 And here's the detailed walk-through on using Movavi to convert PictraMap animations to videos.
As I said, to meet your needs and make video capturing easy, we partnered up with Movavi.
We think their Screen Capture will best fit your needs as it offers better quality than other programs like SnagIt – at a fraction of the price of software like Camtasia. Furthermore, you get the special treatment because you're with us 😉
Download Movavi Screen Capture
A quick note:
With Movavi Screen Capture you can record, trim and save the animations as video. However, if you also want to add special scene transitions and effects, you should try Movavi Screen Capture Studio. In terms of recording, the Studio has the same capabilities as Screen Capture, but on top of that it features a powerful video editor.
Step 2) Setup Screen Capture for recording.
The Screen Capture interface is simple and friendly but we still would like to save you time and share a couple of tips for high quality recordings:
– Set the capture dimensions to 1280 x 720 (this is standard High Quality resolution).

Manually resize the browser window with the PictraMap animation to fit in the area highlighted in orange.
Be sure to capture the PictraMap watermark in the bottom left corner of the screen – only Ultimate account holders have watermark-free animations. Thank you for not violating our intellectual property copyrights by removing the watermark during screen capture.
– Open the Screen Capture video options by clicking on Settings -> Preferences -> Video. Set the frame rate to 60 frames and deselect "Enable Intel hardware acceleration" (if it is selected).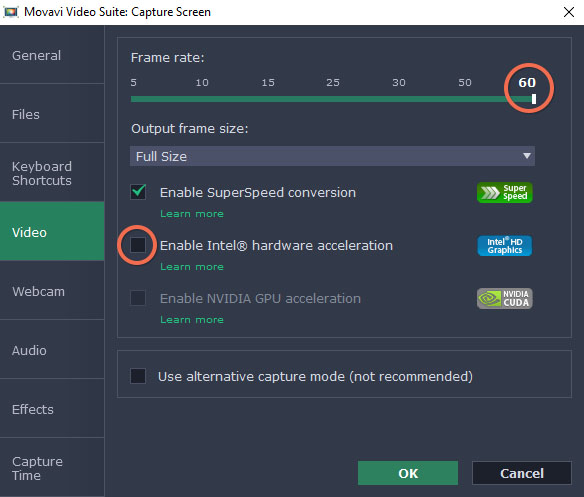 Step 3) Play and record the animation.
– Don't worry about timing the beginning and the end precisely; you can cut what you don't want from the video afterwards.
– To capture a smooth animation, play the PictraMap animation once before you start recording it. This will cache the images in your browser and should produce a smooth animation without glitches. After that just reload the page and start recording!
Step 4) Save the video.
– For best quality leave the "Save as" setting to the first option. This way no additional encoding will take place – the resulting video file would be larger, but with better quality.
– If you would like to cut part of the beginning or the end of the video, now is the time to do that. It is very easy – just scroll on the timeline to the place where you want to cut and press the scissors button. After that click to select the unnecessary part of the video and click the trash can button to delete it. Easy as pie!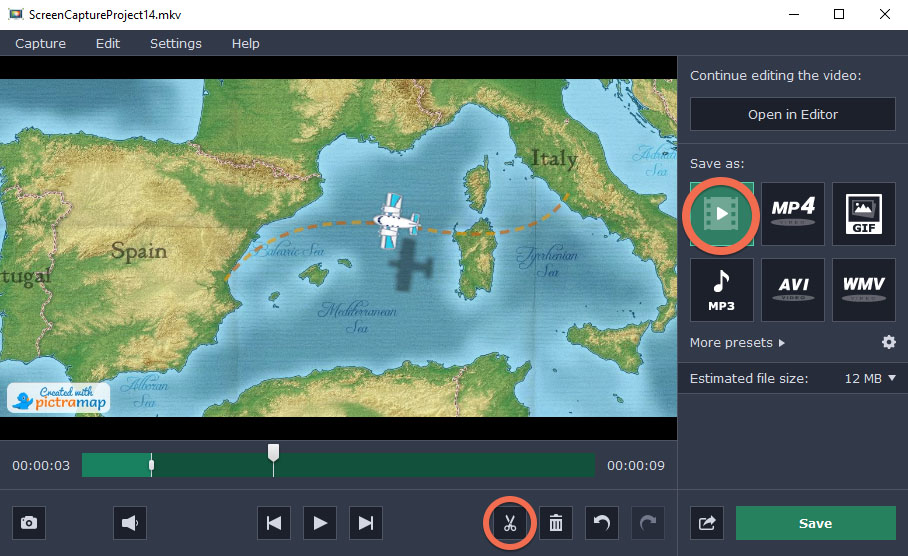 That's it – now you have a way to convert your PictraMap animations to videos in a few easy steps.
Just don't forget to give credit –
Don't remove the PictraMap watermark in the bottom left corner of the screen;
Leave the PictraMap logo and music credits in the end of the animation (if you use music from our library);
Commercial use not allowed (unless you're an Ultimate subscriber); and
If you upload your videos or use parts in larger custom-created videos on your blog, YouTube, Vimeo or other 3rd party website, be sure to include a notice in the description that the travel animated maps used for the production of your video were created with PictraMap at https://www.pictramap.com.
Now go get Movavi!
Download Screen Capture for recording
Alternatively, get Screen Capture Studio for recording and editing