We're not kidding when we say that all the features we develop are a direct result of travelers' feedback. Members send us requests, we listen and plan development according to demand – it's that simple 😉
We've been working on a few of the most requested features by the community and we're happy to say they're now available in the 'Extras' tab of the platform.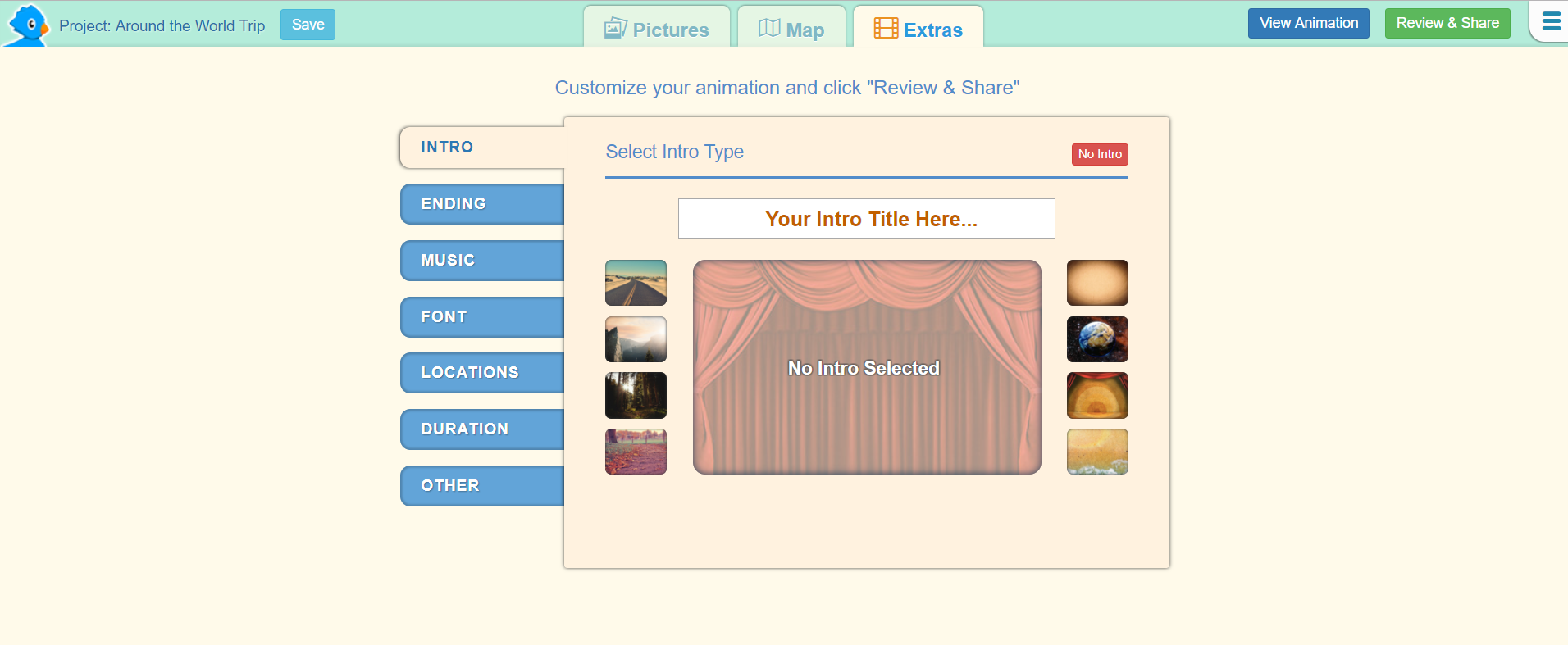 Some of the customization options previously available
Travelers praise us about the variety of custom-designed maps we offer and already existing customization features like:
Here's what's new:
Different visualizations of how location names appear on the map.
Customization options for the timing – length of travel between locations, how long pictures are displayed and the speed with which they change.
Turning the bouncing of the location pins on and off.
Adding clouds to the animation.
Different animation types of the path – solid moving, dashed static, or dashed moving.
You can find these new features in the 'Extras' tab – right next to the 'Map' tab.
Log in to your account and go to the Extras tab to see what new customization options are now available on PictraMap.
If you don't have an account yet, join now and start creating animated travel maps within minutes after completing your registration.