Did you know there's a difference between removing photos from a project and deleting them from your account for good?
It turns out many of our users didn't realize the difference so this post will clarify a thing or two for you.
Currently FREE account holders have space for 20 pictures in their accounts but that can be insufficient if you add many photos to your account, use only a handful of them for your animated travel maps, but never bother to delete the redundant ones.
They still count toward your 20-picture limit, although unused.
Here's how to optimize your account and keep only the photos that you do in fact use in your projects (or intend to use in the future).
First, you should know that removing a photo from a project does not delete it from your account. But to delete a photo from your account, it should not be used in any projects.
Deleting photos can be done from your dashboard.
Once on the Dashboard page, look for the My Pictures section, right below the section with your projects.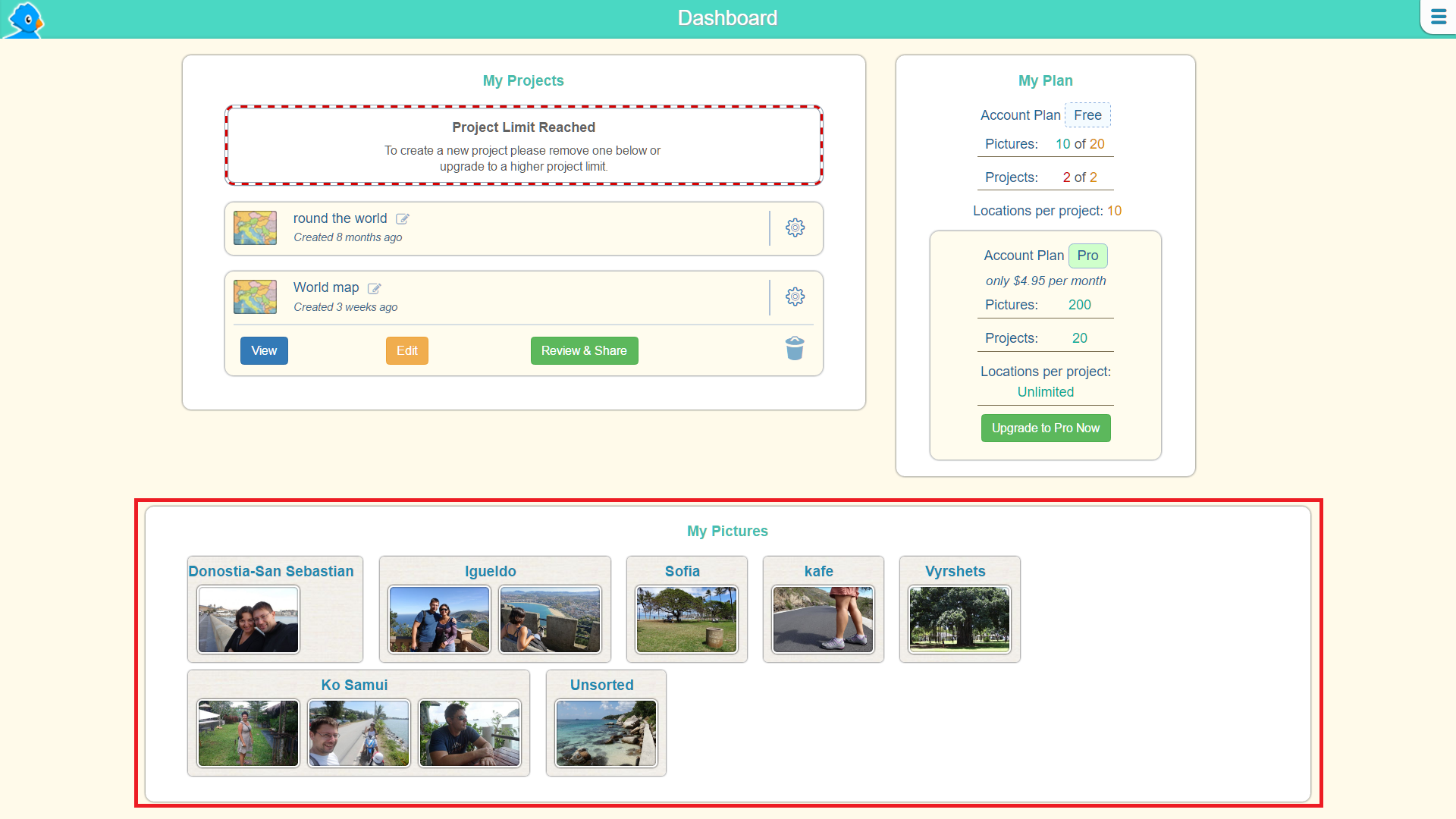 Hover with your mouse over the image you want to delete.
If it is not currently used in any of your projects, you will see a recycle bin icon in the bottom right corner of the image: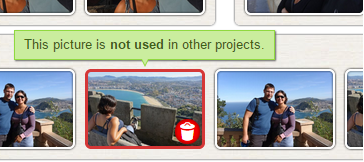 Click the recycle bin icon to delete the photo. A dialog window will open asking you to confirm your action.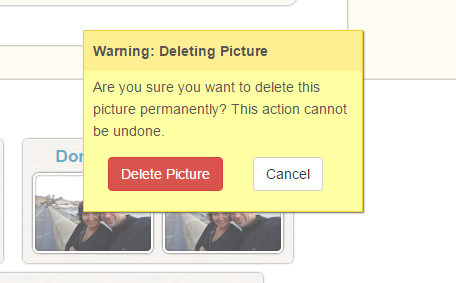 Click the 'Delete Picture' button to confirm and your picture will be deleted.
If however the picture you want to delete is currently used in a project, you will not be able to delete it and you will see a system tooltip message saying in which project the picture is used: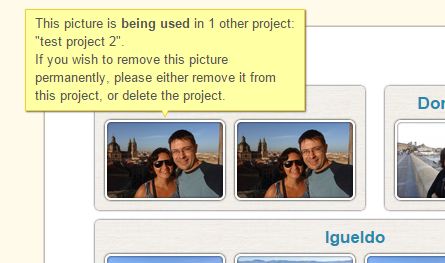 Then, you have to find the picture in the project where it's used (in your Map module), remove the picture from the project, save, and return to your dashboard to delete it as described above.
Come on, try it now. Log in to your account, go to your dashboard and delete all pictures you are not using in any of your projects, and don't plan to use any time soon. It will free space for the photos you do want to share with your friends and family in your next animated travel map 😉
If you don't have an account yet, join now and start creating animated travel maps within minutes after completing your registration.